We can customize your order to fit your needs and budget. Let us make exactly what you want. To submit your request for a price quote, simply, fill out the following form. Usually, you will receive a quote within 24 hours.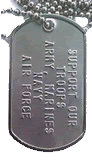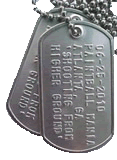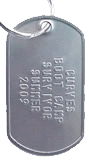 Silencers
Silencers are rubber guards placed around the edge of the dog tag so they keep the tags silent while on duty. They are currently used in the Armed Forces.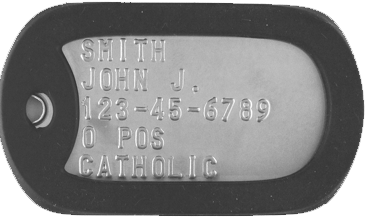 Request for Quote
Special Order Quote Form for quantities of 5 or more.